Lemonshill Alarch was purchased as a yearling from her breeder, Mrs Christian Gilchrist-Fisher, having already been a 2nd prizewinner at the Royal Welsh in the yearling filly class in 1995. Carrwood exhibited Alarch at the 1997 Royal Welsh Show to win the 3 year old filly class, becoming Female Champion and eventually Reserve Supreme Champion Section B to Carwed Charmer. Alarch was herself in-foal to Carwed Charmer at the time!
Alarch was 1st Junior broodmare Royal Welsh in 1999 and winner of the Senior Broodmare class at the WPCS Centenary World Show.
As a broodmare Alarch has bred several county show champions, some shown below. They have been successful in both breed and performance classes.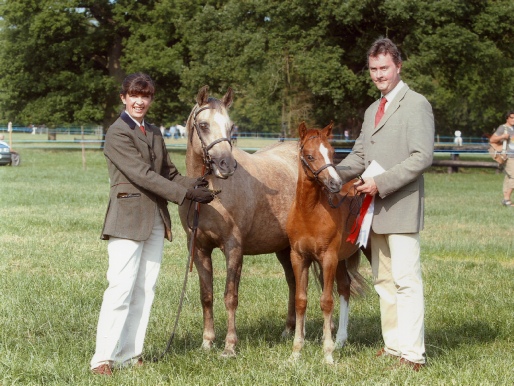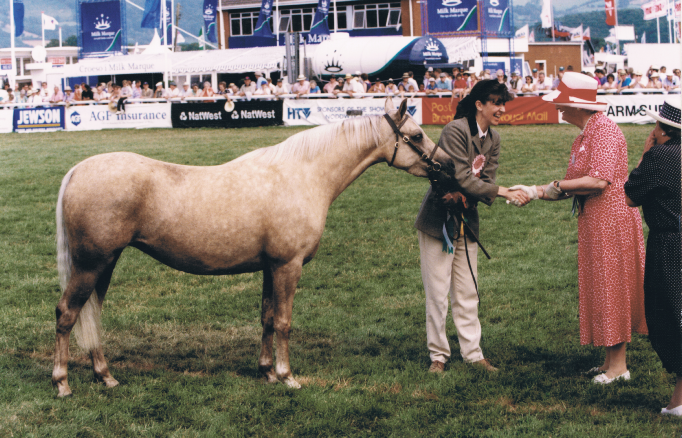 Lemonshill Alarch f. 1994
Now retired
Photo Above, by Penelope Barlow Photography. Lemonshill Alarch with her foal Carrwood Phoenix on her last appearance in the showring.
Below photo by The Event Photographer taken at The Royal Welsh Show when Alarch is being presented with the Female Champioship in 1997 by Judge, Mrs Colbatch-Clark.
The Slideshow below shows some of Alarch's foals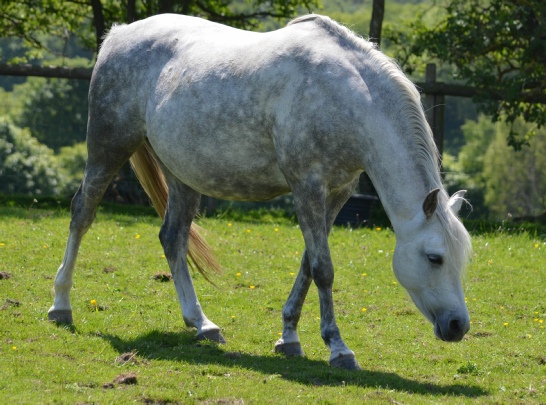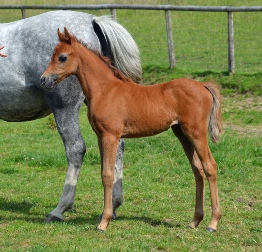 Carrwood Amara, by Carrwood Accolade ex Isley Walton Athena. Amara is full sister to succesful ridden pony Carrwood Xanthus and Carrwood Poseidon.Amara had her first foal in 2013, a filly by Carrwood Bronzewing.
Carrwood Atlanta 2013 filly foal by Carrwood Bronzewing ex Carrwood Amara
Past Broodmares Page under
construction
Home
Carrwood Summertime has been lightly shown, 1st North Wales, 1st NPS Summer Championships, 2nd Anglesey County. 2014. Her colt foal Carrwood Tennesse has has two wins.
Home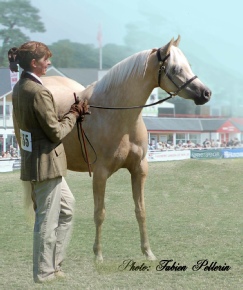 Carrwood Summertime by Carrwood Bronzewing ex Cennen Seraphine
2nd 2 year old filly Royal Welsh 2012
Youngstock Champion and Silver Medal winner Worsley Gala
Champion Section B and Reserve Supreme Champion Tudor Rose WPCA
Champion filly and Reserve Youngstock Champion Section B at Lampeter
1st and Reserve Champion Royal Bath and West
1st Midland Counties.
Youngstock Champion North Western Association Summer Show
Reserve Youngstock Champion Clwyd Association etc.
Carrwood Summertime f.2010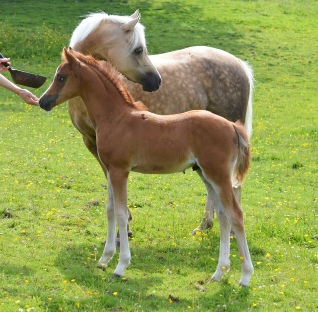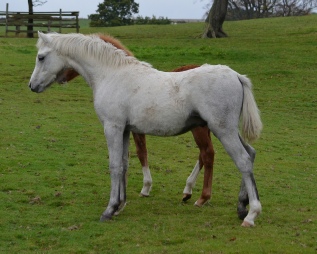 Carrwood Galileo 2015 colt foal by Carrwood Bronzewing ex Carrwood Amara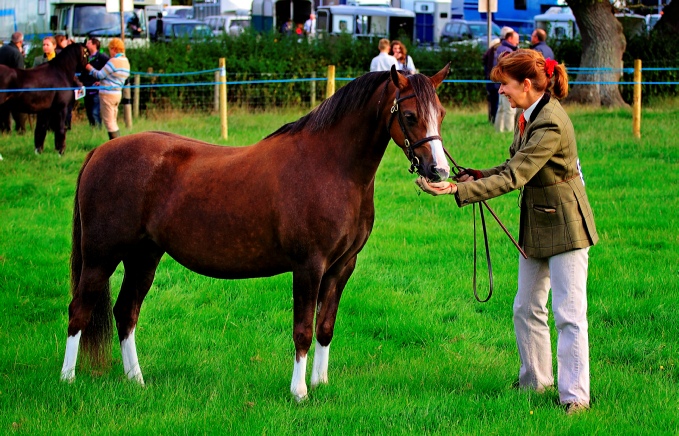 Photo courtesy of LauraSian Photography 2014
Carrwood Songlark by Carrwood Orpheus ex Lemonshill Alarch
In 2013 was 1st Royal Welsh,
1st & Champion North Wales Show
Reserve Youngstock Champion North Western Association Summer Show.
1st 2/3 year old filly Three Counties 2012,
1st yearling filly Glanusk 2011, Best Section B Yearling, Champion Section B Filly and Reserve Youngstock Champion. 1st Clwyd WPCA Spring Show.
Songlark was Royal Welsh Winter Fair winner and Reserve Champion B 2010
2014
1st & Reserve Champion Lancs Assoc.WPCS Silver Medal Show
1st Flint & Denbigh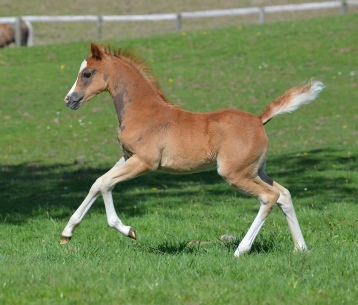 Carrwood Tennessee, 2014 Colt by Melau Montana out of Summertime
Carrwood Summer Breeze, 2016 Filly by Moleview Prince Charming out of Summertime